iot:kit case03: An environmental quality monitoring station
11.

iot:kit case03: An environmental quality monitoring station#
11.1.

Our goal#

Let's make an environmental quality monitoring station.
11.3.

Background#
What is the environmental monitoring#
Environmental monitoringn Environmental monitoring is to design environemntal monitoring and display & save the collected information by using of GIS, it can also give a detailed analysis towards it's monitoring spot.
11.4.

Hardware connection#

As below picture, let the light sensor be connected to P1.

Let the BME280 module be connected to SCLP19 SDAP20 of the IIC.

Let the onboard RTC be connected to IIC.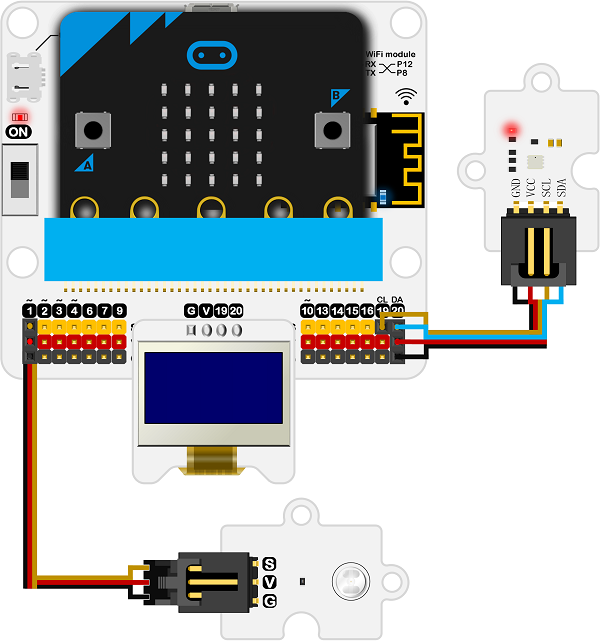 11.7.

Think#

How do you count the data in a day ?