Hi, we have introduced "ecode" last week, now I am going to use it to program a project---Hello, ecode!
Let's go to: https: www.ecode.cn
Drag "when the green flag checked" block and the move steps block by assigning it with 10, then drag "say hello" brick.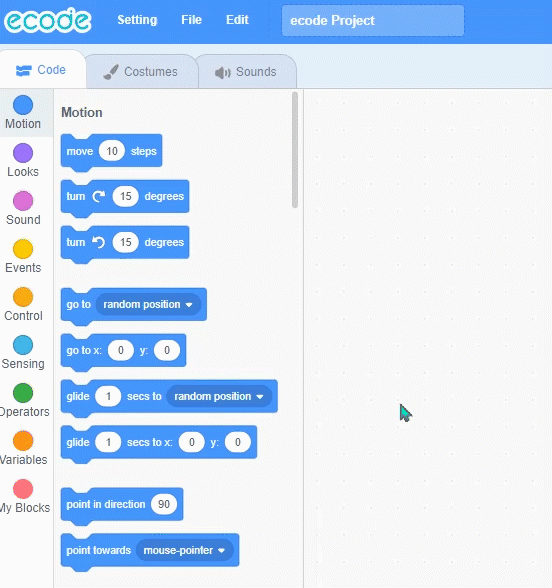 Click the green flag to see how it works.
Change the background of the stage
1. Click the right conner to choose the blank stage 1.
2. Click the program part on the left and switch to tab background.
3. Click the magnifying.
4. Choose your favorite background, here I chose the basketball.
5. Delete the blank background.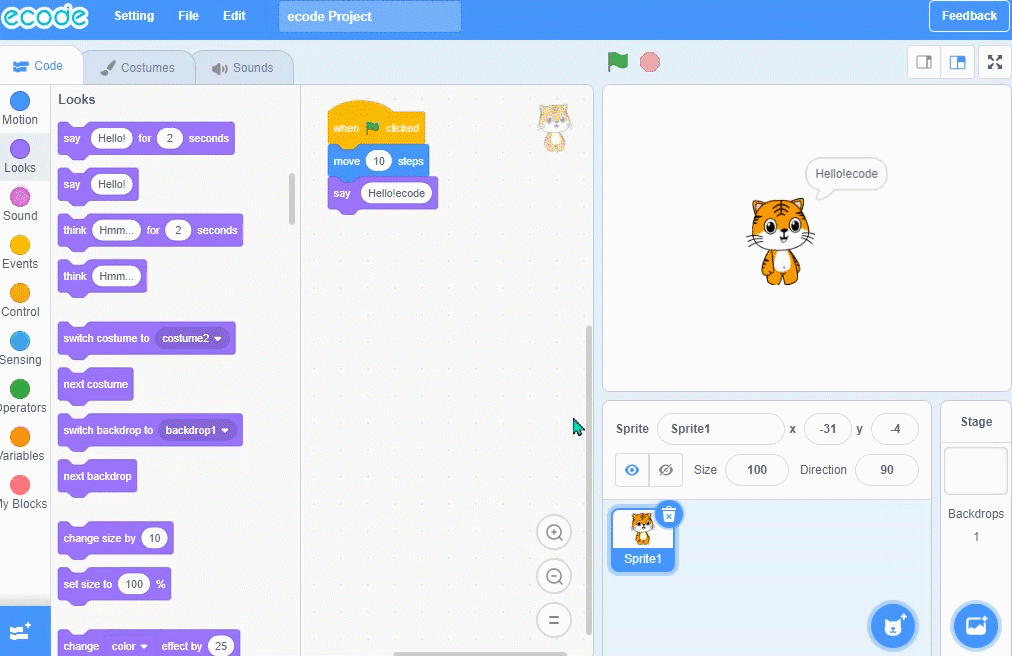 See the final work:
If you have any ideas or opinions, please feel free to contact us via services@elecfreaks.com.
About the Author
Micro:bit Editor
ELECFREAKS focuses on microbit and publishes interesting articles
Related Posts
Compare Products
You have no items to compare.
Wish List
Last Added Items
You have no items in your wish list.