case 04 Show Box for Stickers
6.

case 04 Show Box for Stickers#
6.1.

Goal#

Make a show box for stickers you like.
6.3.

Background#
What is a show box for your stickers?#
Do you want to show your lovely stickers to others ? Let's make a show box for stickers.
How does it work?#
When micro:bit is received signal detected by crash sensor by basic:kit board, the servo turns and the door of show box opens.
6.4.

Practical operation#

Prepare a handmade knife, a hot melt glue gun, a scissors and a piece of cardboard.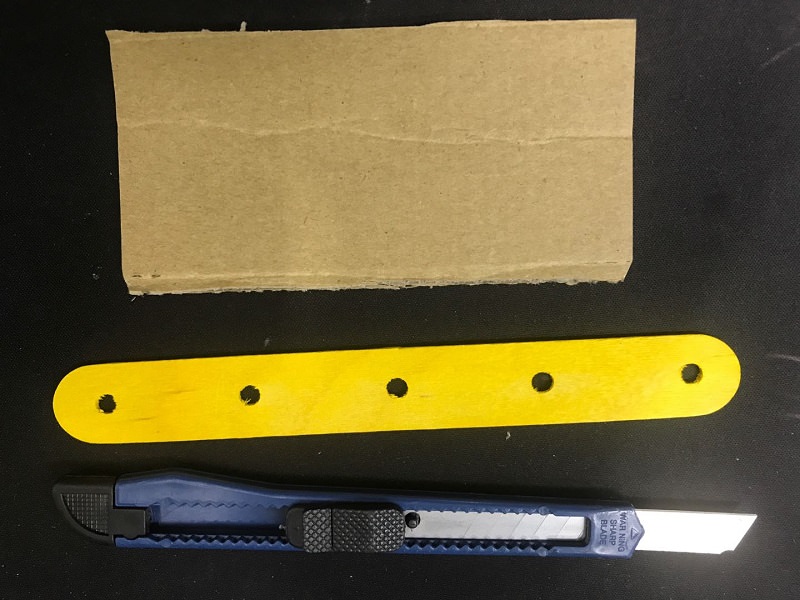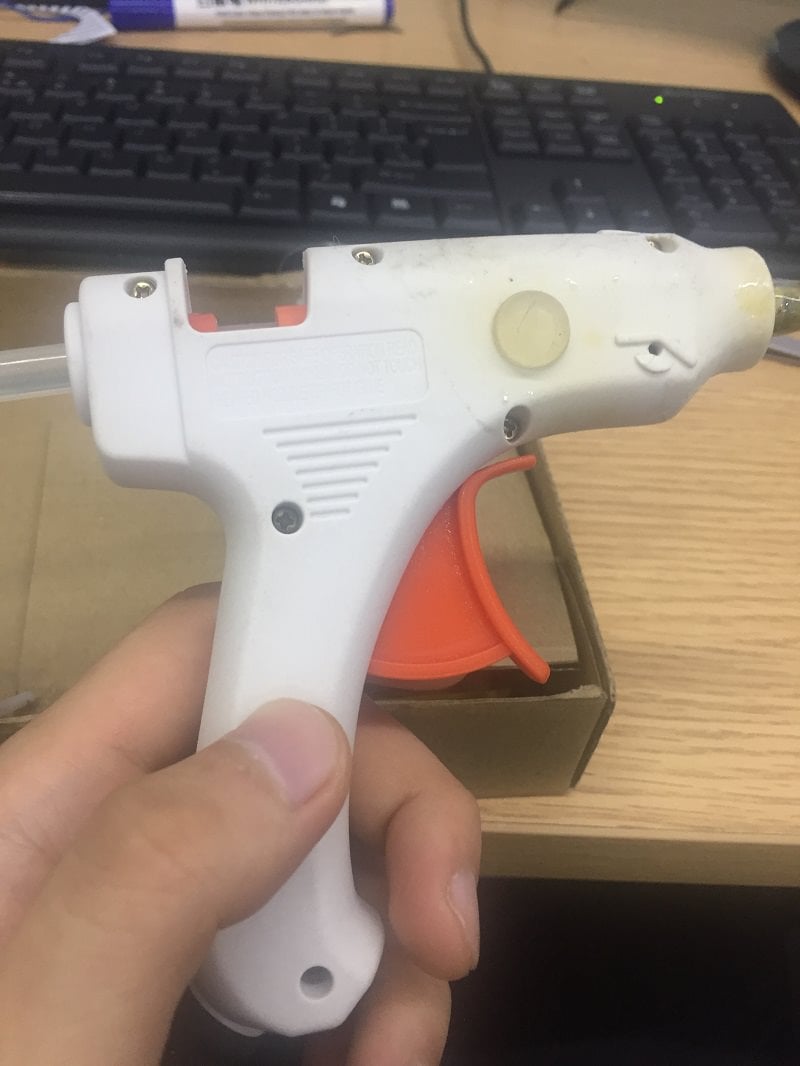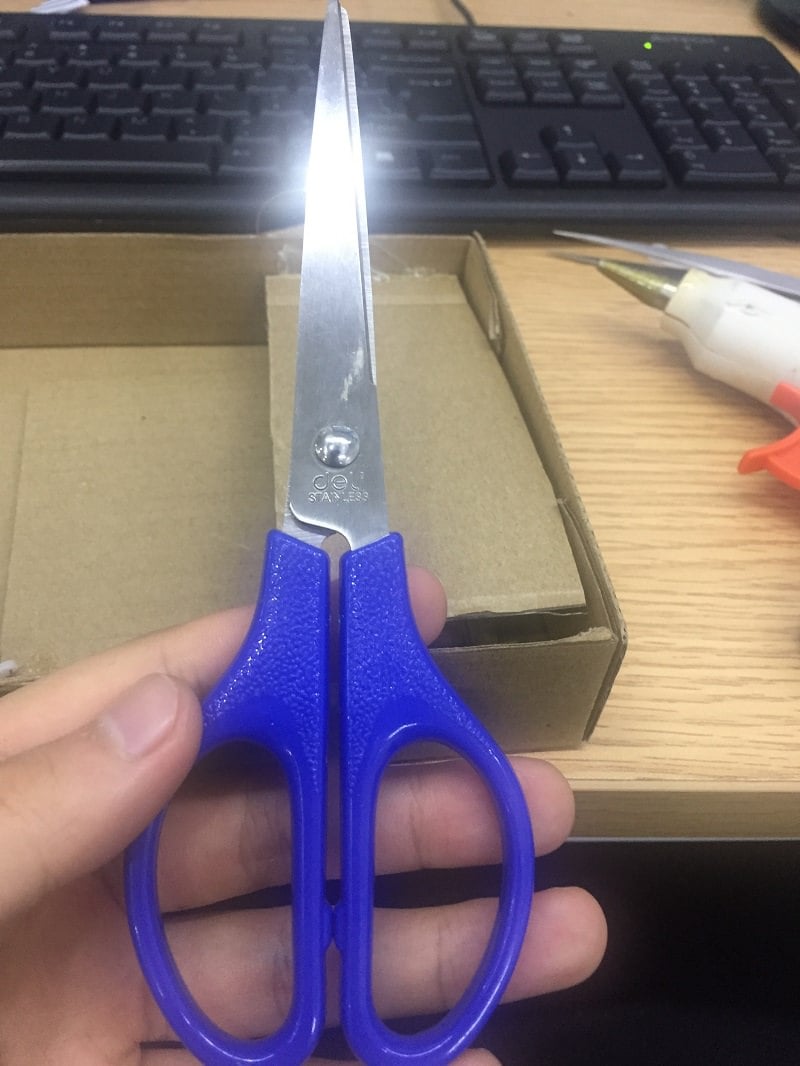 Set up as below:
Front side: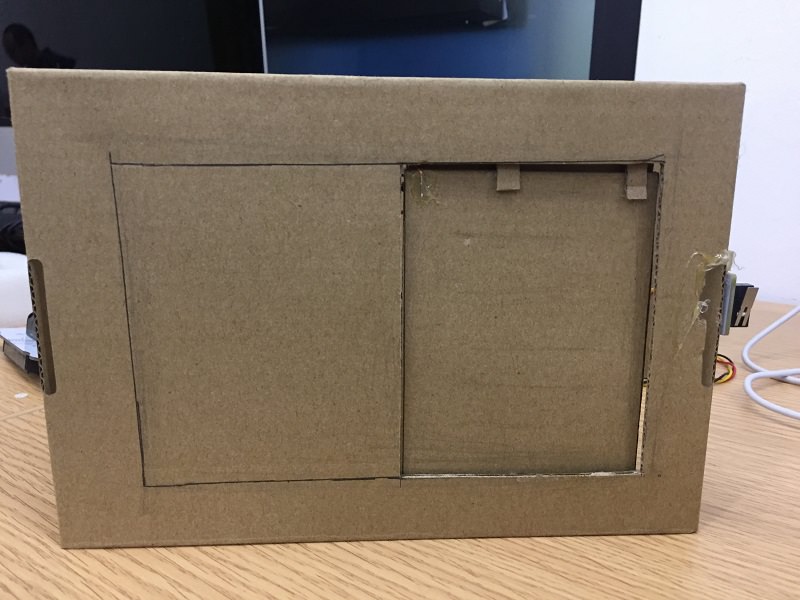 Back side: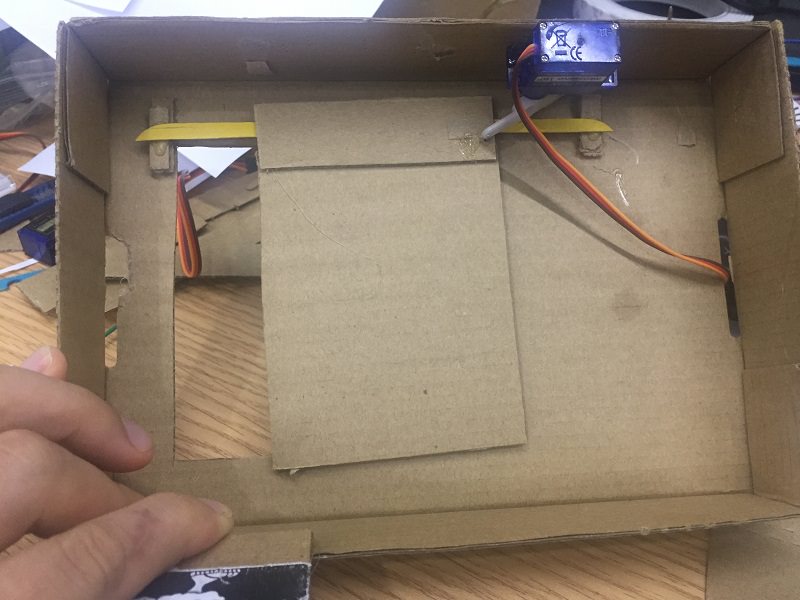 Set and stick components as below.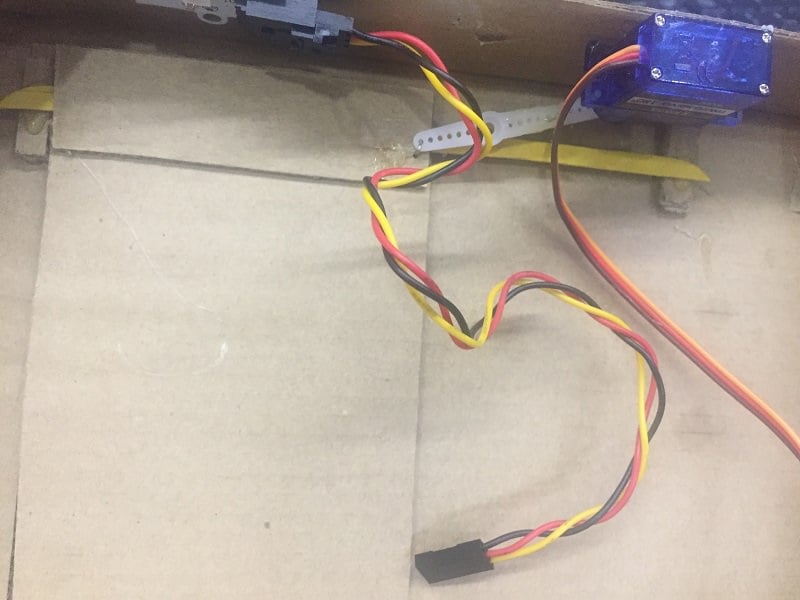 Prepare your lovely stickers and stcik them as below.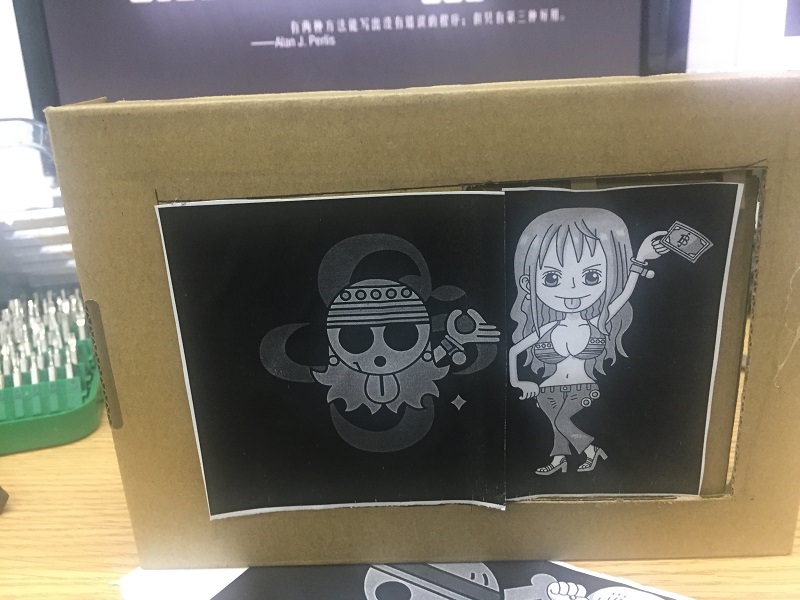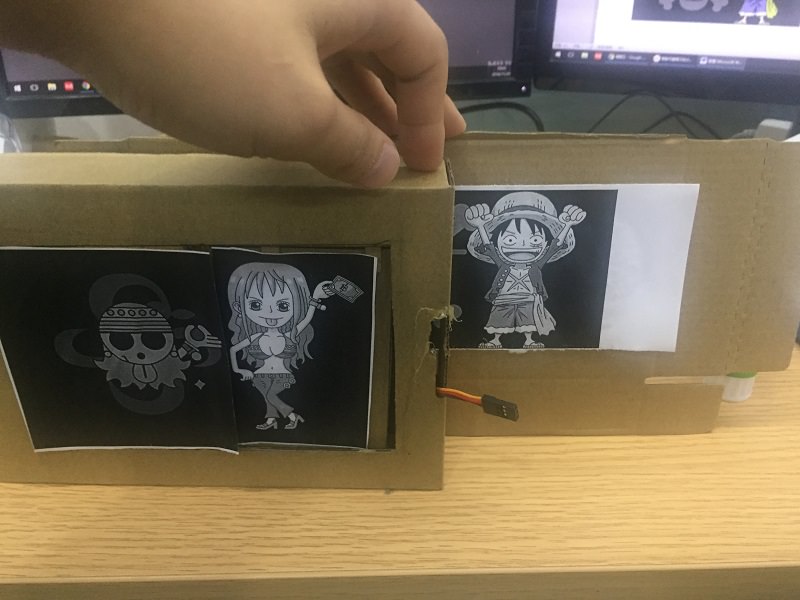 Thread wires through the hole of front side.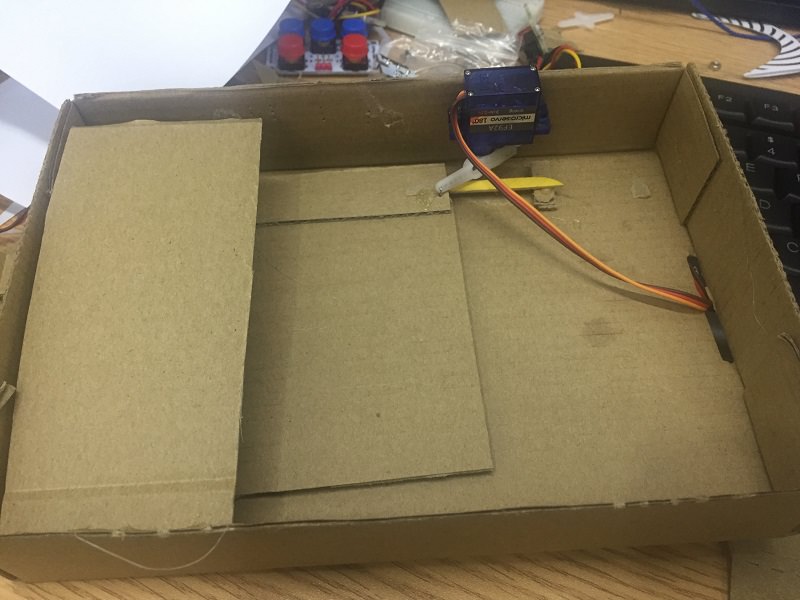 6.5.

Hardware connect#

Connect servo to P1, crash sensor to P2 and battaries pack to micro:bit. (as below)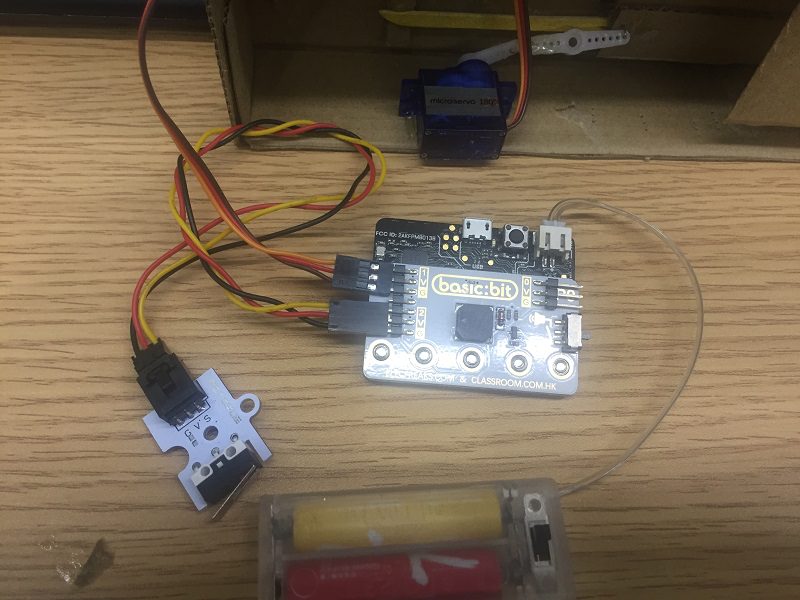 6.8.

Result#

Press the crash module, your stickers begins to moving.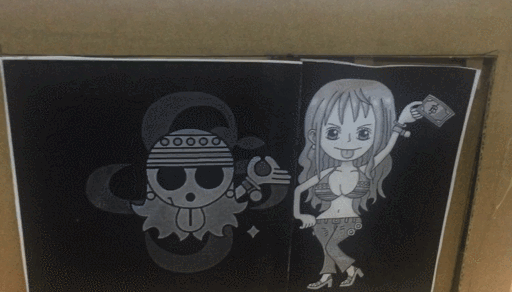 6.9.

Think#

How to show more stickers to your friends?