robit Smart Car kit case01:ultrasonic measurement
4.

robit Smart Car kit case01:ultrasonic measurement#
4.1.

Our Goal#
---
To understand what is ultrasonic and how to use it to distance measurement.

Use the robit smart car for distance measurement.
4.2.

Requiered Materials#
---
4.3.

Background#
---
What is ultrasonic#
ultrasonic is a sound wave with a frequency higher than 20,000 Hz. It has good directionality, strong penetrating ability, easy to obtain concentrated sound energy, and has a long distance in water. It can be used for distance measurement, speed measurement, cleaning, welding, crushing, Sterilization, etc.
Principle of ultrasonic ranging#
The ultrasonic transmitter emits ultrasonic waves in a certain direction, and starts timing at the same time as the transmission time. The ultrasonic waves propagate in the air, and immediately return to the obstacle when the obstacle is encountered on the way, and the ultrasonic receiver stops timing immediately on receiving the reflected wave. Calculate the distance according to the time when the receiver receives the ultrasonic wave, similar to the radar ranging.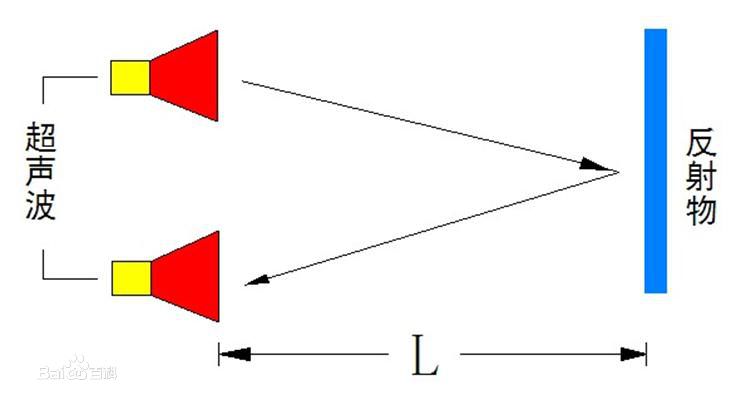 Ultrasonic modules#
Sonar:bit is a wide pressure module with 3 lines and works under 3.0V-5V with only 3 wires(G、V、S) which can save an IO port. Sonar:bit has stable measurement data with range at 4cm~400cm and its tolerance is ±1cm. It can be used to measure short range, smart car and robot.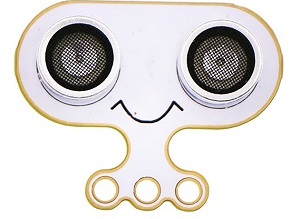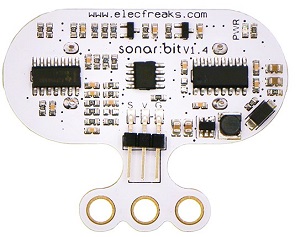 4.4.

Hardware connect#
---
As below picture, connect the ultrasonic module to robit board with 3 pin wire.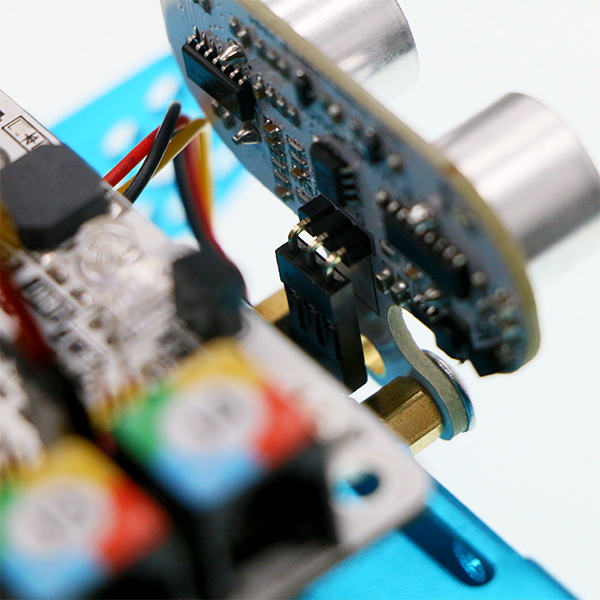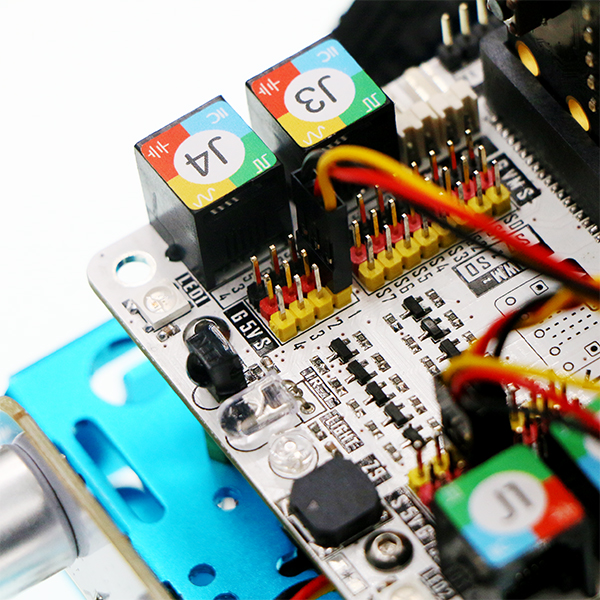 4.7.

Think#
---
In what conditions that the distance is 0 ?
---