7.

case 05:Flashlight#
7.1.

Our Goal#
---
Use watch kit to create a wearable flashlight.
7.3.

Hardware Connection#
---
Plug the LED ring into power:bit just like the picture below.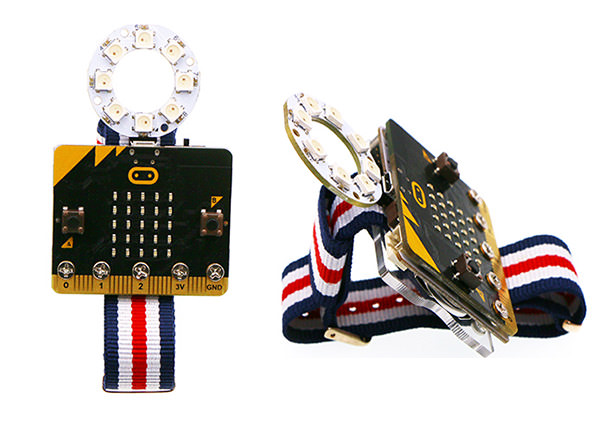 7.6.

Result#
---
Press button A, all LEDs on LED ring are turned on.
Press button B, LEDs are flashing.
Press button A+B, all LEDs are turned off.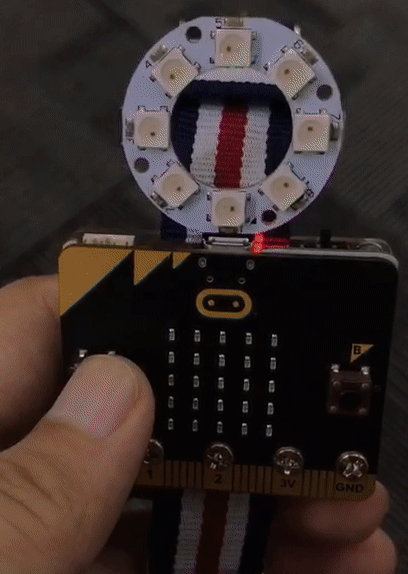 ---
7.8.

FAQ#
---
Q: Why the LED light looks yellow while in the code it is white?
A: Due to the insufficient battery power, the current can't support to drive the LED ring.