9.

Case 08: Speed Adjustable Fans
9.1.

Introduction
---
Use the potentiometer and the motor to make a knob to control the fan, and you can use the knob to control the speed of the fan.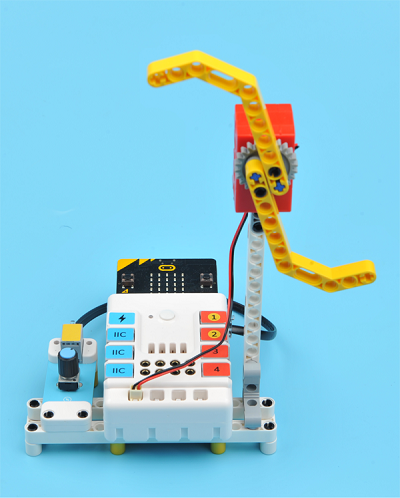 9.2.

Quick Start
---
Materials Required
Nezha expansion board × 1
micro:bit × 1
Potentiometer × 1
Motor × 1
RJ11 wire × 1
Connection Diagram
Connect the potentiometer to J1 and motor to M1 on the Nezha expansion board as the picture shows.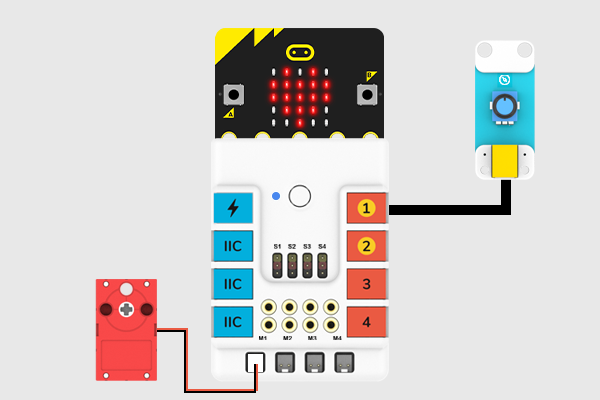 9.3.

MakeCode Programming
---