15.

Case 14: Guess the tones
15.1.

Introduction
---
This is a gaming device. It displays a smiley face and plays a beep when it is turned on. Press the button A to select the corresponding number, and press the button B to confirm. If the confirmed number is the same as the prompt sound, the micro:bit displays √; if not, it displays ×.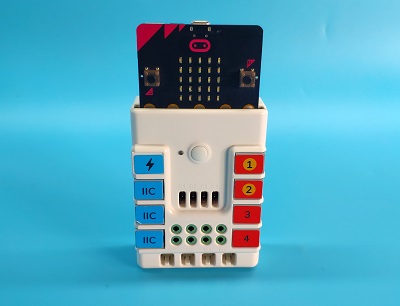 15.2.

Quick to Start
---
Materials
Nezha expansion board × 1
micro:bit × 1
Connection Diagram
Connect the micro:bit to Nezha expansion board as the picture shows.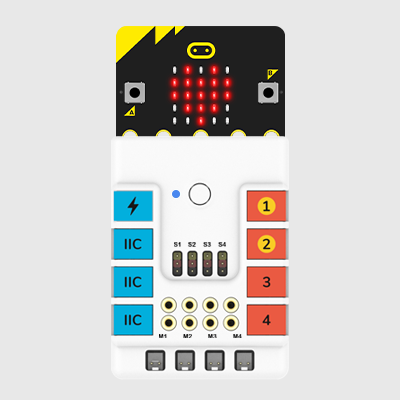 15.3.

MakeCode Programming
---