case 28 Put together the Krazy Kar v2
31.

case 28 Put together the Krazy Kar v2#
31.1.

Put together the Krazy Kar v2#
---
Got our Krazy Kar Kit and ready to get started? Follow along to put it together here. Don't like instructions? Use your creativity and make a krazy octopus instead.
31.3.

Goals#
---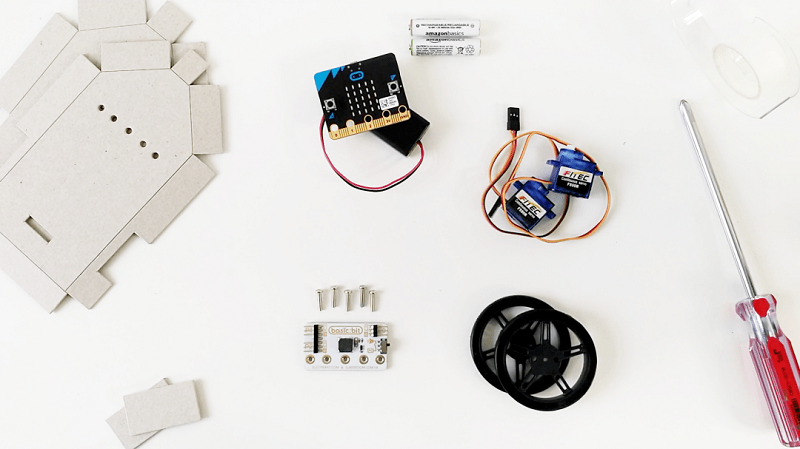 Make the Krazy Kar.

Don't break anything.

(Or if you break anything, learn how to fix it).
31.4.

Materials#
---
1 x Krazy Kar Shell

2 x Continuous Servos

2 x Wheels for Servos

Some x Tape

1 x Basic:bit

5 x Screws

1 x micro:bit

1 x Battery Pack
31.5.

Hardware Step 1 – Shell it!#
---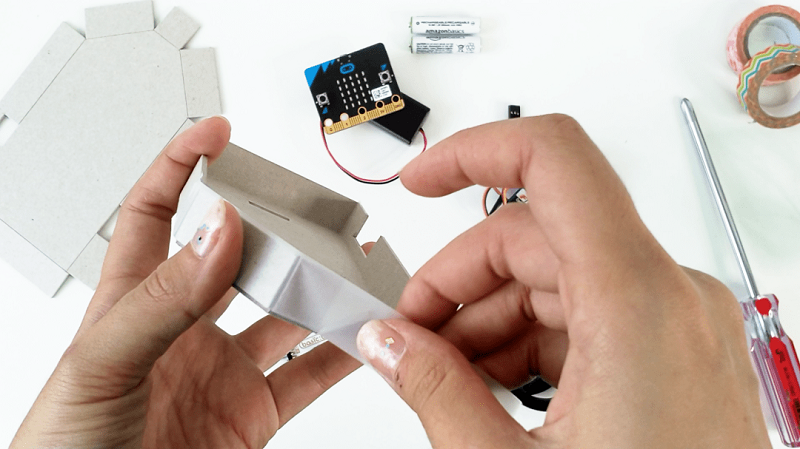 Fold up the cardboard shell where the line cuts are.

Tape it such that the sides stand 90 degrees to the base.

You should be able to slot the top shell (one with 5 holes) into the bottom shell now.