Case 10: The XGO Eatting Bones
14.

Case 10: The XGO Eatting Bones#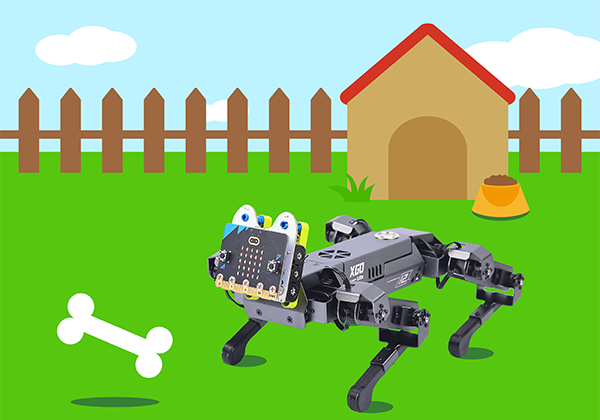 14.1.

Introduction#

Hi guys, we know that dogs like bones very much, how can we program to achive a similar situation? We've put this idea into practice in this project, and you can do more projects with your ideas.
14.2.

Quick to Start#
---
Working Principle#
Two micro:bits are required in this project, we will create to programs with one for radio transmitter and another for receiving the signal.

The closer the receiving end is to the transmitter end, the stronger the radio signal will be, if the signal is strong, it means that another micro:bit may be very close. If the radio signal is weak, the other micro:bit is probably far away.
Hardware Connections#
---
Connect the micro:bit with the computer through the USB cable.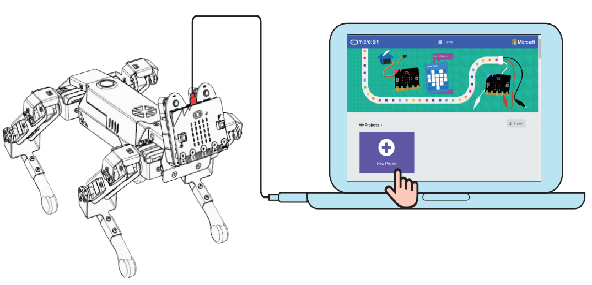 14.3.

MakeCode Programming#
---