10.

case 07 Fish Feeder#

Tired of feeding your fish by hand? Here's the micro:bit project for you!
In this course, we will use a ADKeypad to control the motion of a servo to feed fish.
10.1.

Step 0 – Pre-build Overview#
---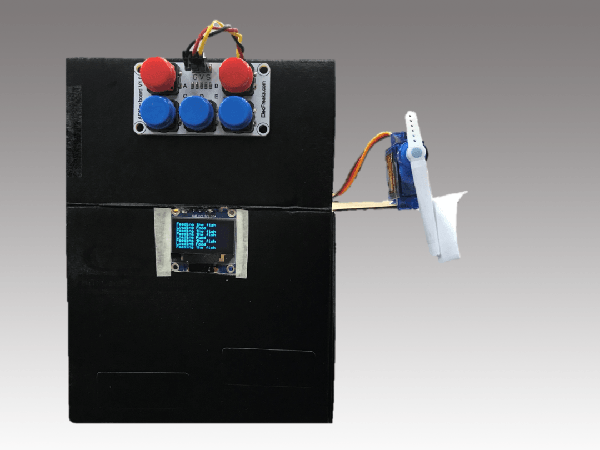 In this project, we are going to create a fish feeding machine. The movement of the servo will be controlled by the two red buttons on the ADKeypad and the OLED will display a message showing the status of the servo.
10.3.

Materials:#
---
1 x BBC micro:bit

1 x Micro USB cable

1 x Breakout board

1 x ADKeypad

1 x OLED

1 x Servo

Wires
10.4.

Goals:#
---
Get to know the ADKeypad, OLED and servo

Make something with a servo

Make something with a OLED