iot:kit case02: Environmental noise detection
10.

iot:kit case02: Environmental noise detection#
10.1.

Our goal#

Let's make an environmental noise detection.
10.3.

Background#
What is the environmental noise?#
Environmental noise is the summary of noise pollution from outside, caused by transport, industrial and recreational activities.Noise is frequently described as 'unwanted sound', and, within this context, environmental noise is generally present in some form in all areas of human, animal, or environmental activity. The effects in humans of exposure to environmental noise may vary from emotional to physiological and psychological.
10.4.

Hardware connection#

As below picture, let the noise sensor be connected to P1.

Let the OLED screen be connected to IIC.

Let the onboard RTC be connected to IIC Bus.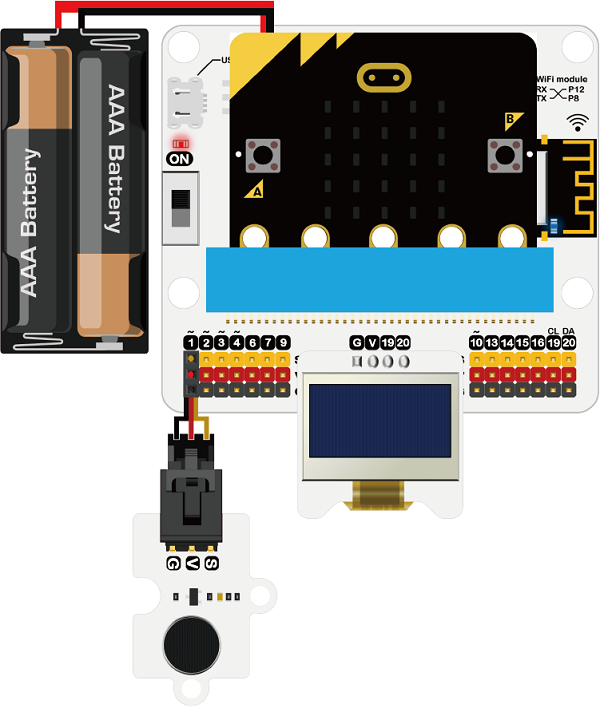 10.7.

Think#

How can you count the average noise db in a minute?