12.

case 09 Lie Detector#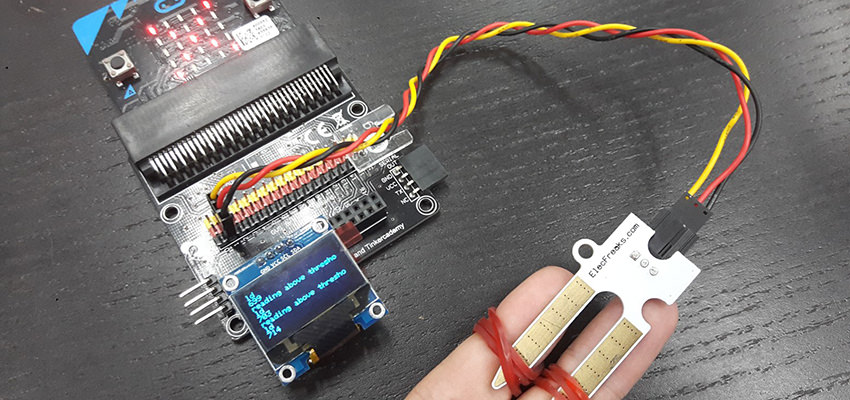 With this machine, the truth will never escape you! As long as you can make your subject hold a moisture sensor for a while.
12.2.

Step 0 – Pre Build Overview#
---
In this project, we will create a simple lie detector machine, which works by measuring the electrical conductivity of our skin. Upon feeling nervous, our skin's electrical conductivity will increase, and the moisture sensor can pick up on that. This allows us to determine if a person is telling the truth or not.
12.3.

Material Needed#
---
1 x BBC micro:bit

1 x Micro USB cable

1 x Breakout board

1 x Octopus OLED

1 x Moisture Sensor
Tips: If you want all components above, you may need ElecFreaks Micro:bit Tinker Kit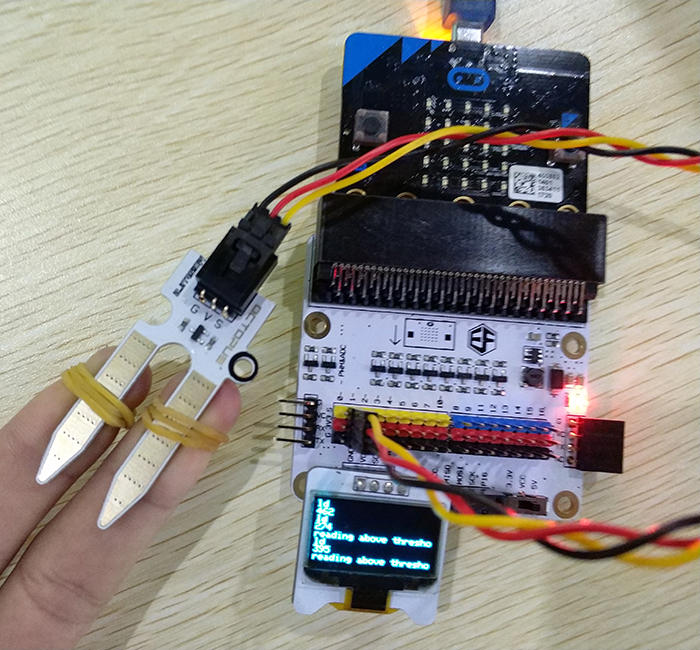 12.4.

Goals#
---
Get to know the Octopus LED and Soil Moisture Sensor

Learn basic statistics

Make something using the moisture sensor