Case 09: Invading Detection Device
13.

Case 09: Invading Detection Device#
13.1.

Introduction#

This is an intrusion detection device. When the ultrasonic sensor detects that someone is approaching, it will automatically turn on a red light and alarm through the buzzer on the micro:bit. If the ultrasonic sensor does not detect anyone, it will automatically turn on green light.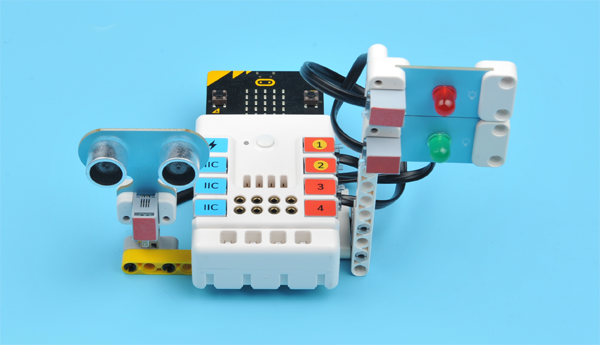 13.2.

Quick Start#
Materials Required#
Nezha expansion board × 1
micro:bit × 1
LED-green × 1
LED-red × 1
Sonar:bit × 1
RJ11 wires × 3
Tips: You may need to purchase Nezha Inventor's Kit if you want all the above compoents.
Connection Diagram#
Connect the sonar:bit to J1, red LED to J2 and green LED to J3 on the Nezha expansion board as the picture shows.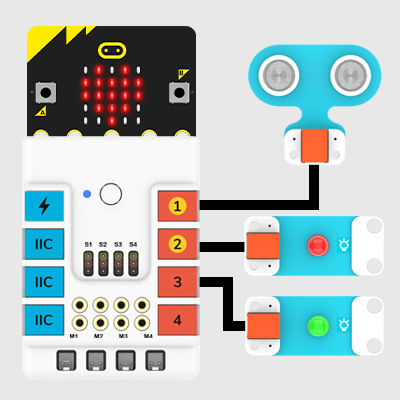 13.3.

MakeCode Programming#