case 07 smart decibel tester
10.

case 07 smart decibel tester#
10.1.

Goal#

Make a smart decibel tester.
10.3.

Background#

The analog noise sensor E-Blocks can sense the outside noise signal. It is also used to sense the intensity of the DB. The rainbow LED E-Blocks can change many colors. In this case, we are going to show 9 colors.
What is a "smart decibel tester".#
The rainbow LED will change its light colors according to different voice db.
Principle of a smart decibel tester#
When the analog noise sensor is receiving human voice, it will send the signal to the micro:bit. The micro:bit will judge the voice intensity and the LED will show different light colors.
| Colors | Paremeters |
| --- | --- |
| Red | 30db |
| Orange | 40db |
| Yellow | 50db |
| Green | 60db |
| Blue | 70db |
| Indigo | 80db |
| Purplish blue | 90db |
| Purple | 100db |
| White | 110db |
| Blue | 120db |
10.4.

Practical Operation#

Prepare a scissors, a bottle of glue and a piece of cardboard. Stick the paper you prepared on the cardboard and clip it as you need.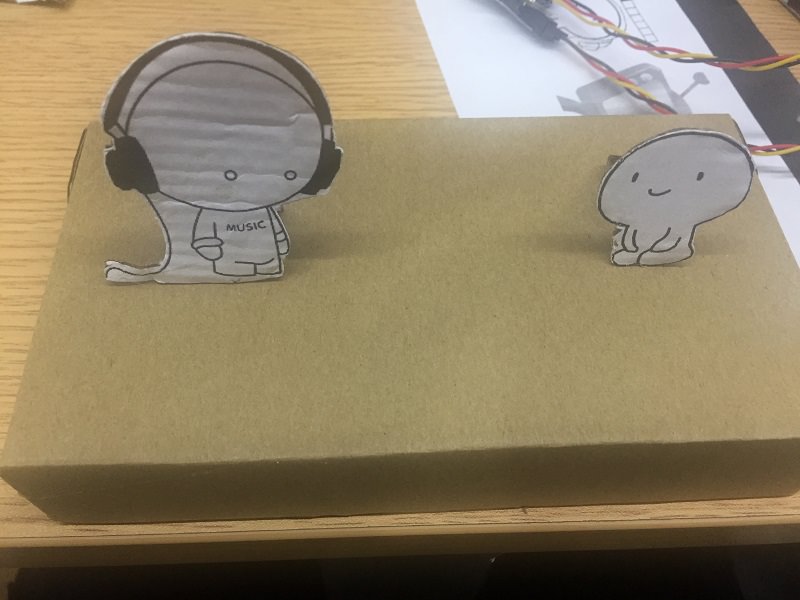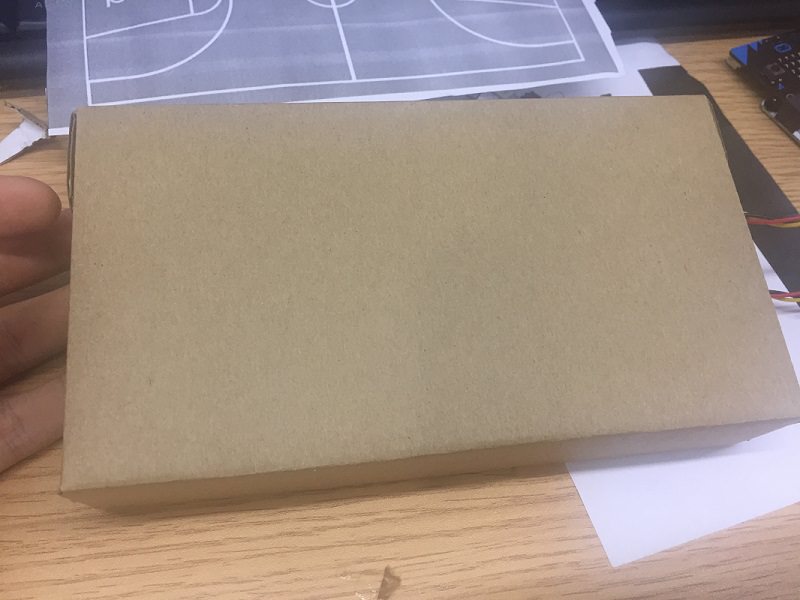 Set up as below:
The front side: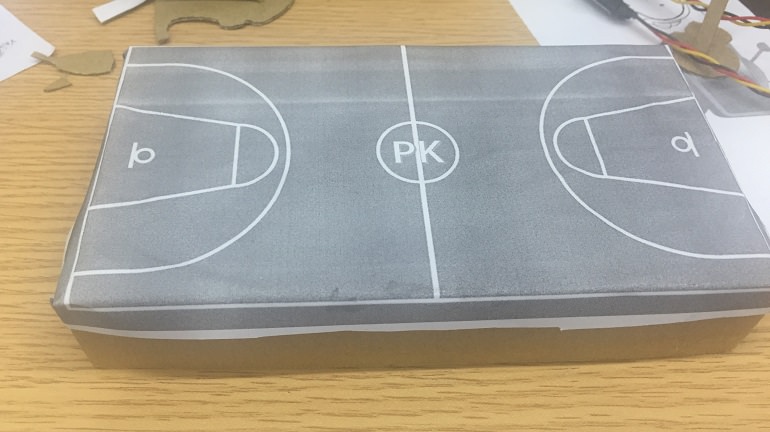 The back side: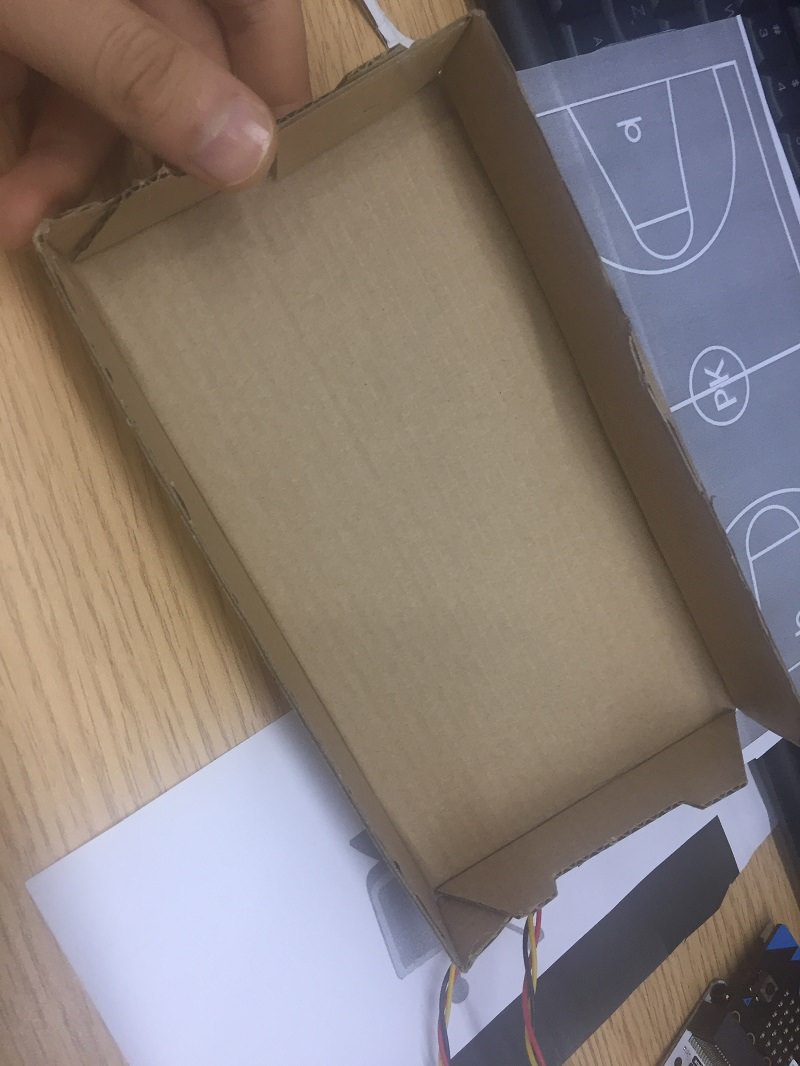 Set and stick components as below: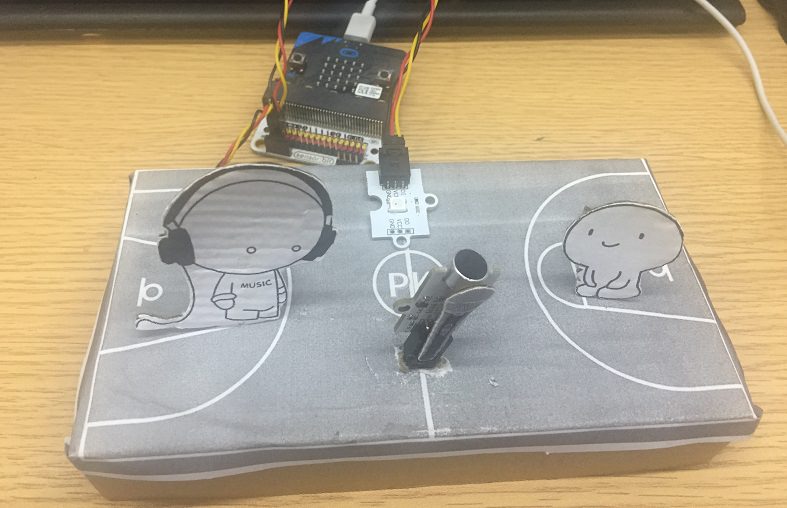 10.5.

Hardware Connect#

Connect the analog noise sensor to the P1 port of the expansion board. Connect the Rainbow LED to the P2 port of the expansion board.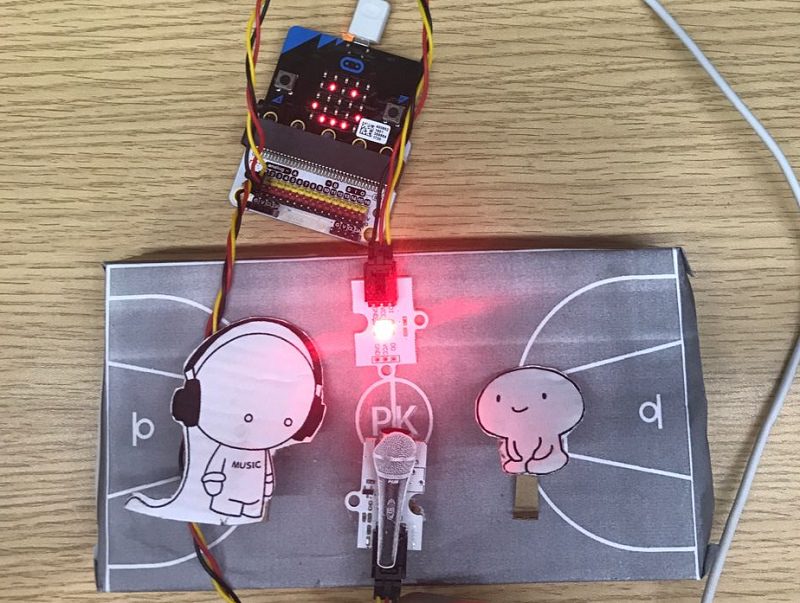 10.8.

Result#

Different decibel makes rainbow LED in different colors.