4.

case 01 Fixed Parking#
4.1.

Our Goal#

Make motor:bit smart car realize fixed parking function.
4.3.

Background Knowledge#
Principle of Line Tracking#
The line tracking module in this kit has adopted an infrared sensor. It consists of a transmitter and a receiver. The transmitter emits infrared light, while the receiver collects the infrared light reflected by the ground. When contacting with black ground or other infrared light absorbing materials, the receiver can't receive the infrared light, then the light tracking module returns to 1.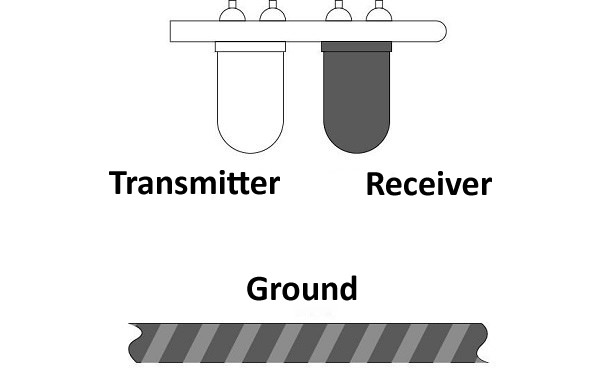 4.4.

Hardware Connection#

Connect the left sensor(S1) on line tracking module to the 4th pin on motor:bit. And connect the right sensor(S2) to 3rd pin. See picture below.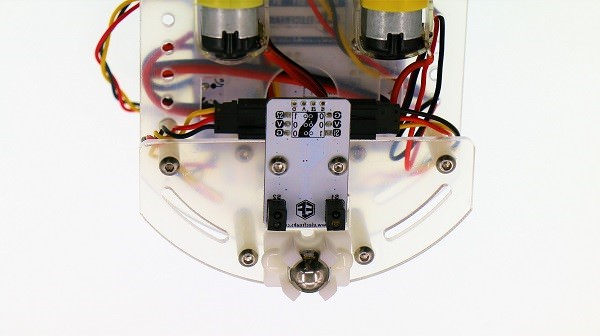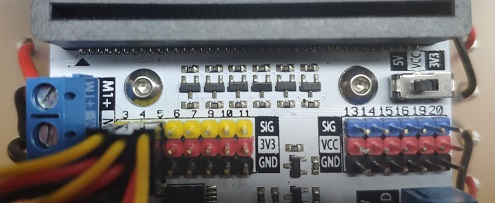 4.7.

Result#

Once powered on, the car moves forward at the speed of 80. When a black line is detected by the line tracking module, the car stops immediately.
4.8.

Think#

Create more black lines to allow the car complete fixed turning and slow down speed. How can we program?