25. case 23 Snake Game¶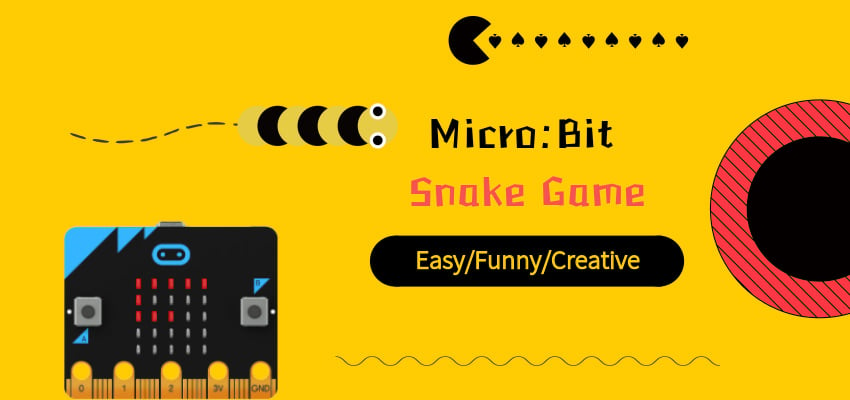 Anyone remembers the Snake game that used to come with old Nokia phones? This micro:bit version in glorious 5×5 resolution is easy to make and fun to play!
25.1. Goals¶
---
In this step by step guide, we will build a snake game from scratch, handling controls, movement, win and lose conditions, as well as the drawing of the game board.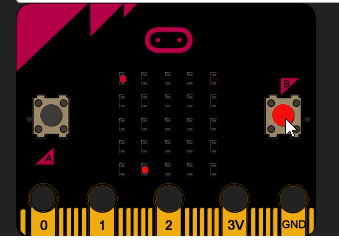 25.2. Materials¶
---
1 x BBC micro:bit

1 x Micro USB Cable

1x Patience (coding should take approx. 30 min)
25.3. Why Python?¶
---
Reads like English – Python is one of the easiest languages to read, which makes it such a fantastic beginner's language.

Versatile – Python is industry standard for good reason. It can be used to do so much. This is why Google and YouTube utilise the language for part of its back-end software.

Active community – Python is one of the most popular languages for beginners. There are tons of resources and many more than willing to help look over your code, which will prove invaluable to helping you get over stumbling blocks in your coding journey.

Actual coding looks cooler than block-based drag-drop coding. I know it's intimidating, but look at these colours!
25.4. How Do I Start Coding in Python?¶
---
If you're a fledgling to programming, you probably don't have Python lying around. Don't worry! Just go to the official micro:bit Python editor or download the offline Python editor mu to write code and send it to your micro:bit. You can also your own text editor (three cheers to Sublime 3 and Atom) but you have to flash it to the micro:bit. This might turn out to be quite troublesome. Alternatively, you can use a micro:bit simulator, which is really useful to test code out without downloading the .hex file each time, and makes it easier to fix errors.
Once set up, connect your micro:bit to your computer using the micro-USB cable. It should connect to the port at the top of the backside of the micro:bit. Once ready to be flashed, the micro:bit should light up bright yellow. Ignore this step if you're on the simulator. Otherwise, stop reading and set it up if you haven't already.
25.5. Six Simple Steps to SNAKE!¶
---
By breaking the code into separate portions, each aspect of the game can be tested individually to ensure that they are all functioning as they should.
Import libraries

Initialize variables

Create the main loop

Display snake and food

Move snake every frame

Set win and game over conditions
By checking the code constantly, we can be sure that what has been written so far is correct.