14.

case 11 Avoid Asteroids#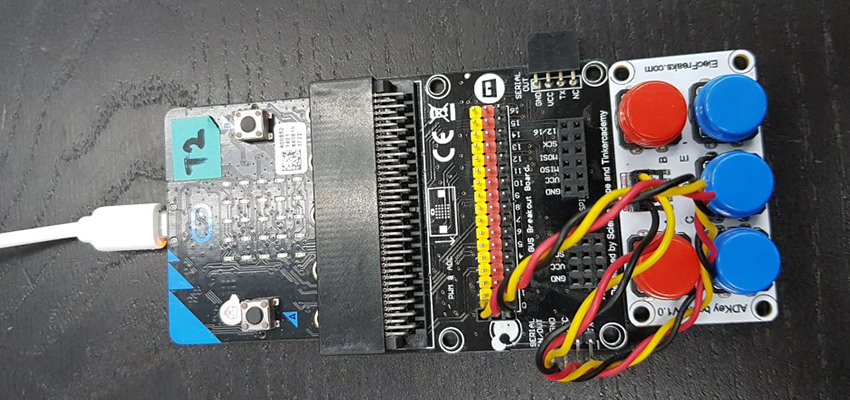 Make your own little arcade game on the Micro:bit, and admire its 5 by 5 pixelate glory!
This tutorial was contributed by Josh Ho from Raffles Institution.
14.2.

Step 0 – Pre-build Overview#
---
In this project, we are going to create a Raiden-esque game using Micro:bit and an ADKeyboard only . The aim of this game is to dodge the incoming projectiles, which increase in speed as the game goes on, for as long time as possible. The Micro:bit LED will be our screen and the ADKeyboard will be the controller.
14.3.

Materials:#
---
1 x BBC Micro:bit

1 x Micro USB cable

1 x Breakout board

1 x ADKeyboard
Tips: If you want all components above, you may need ElecFreaks Micro:bit Tinker Kit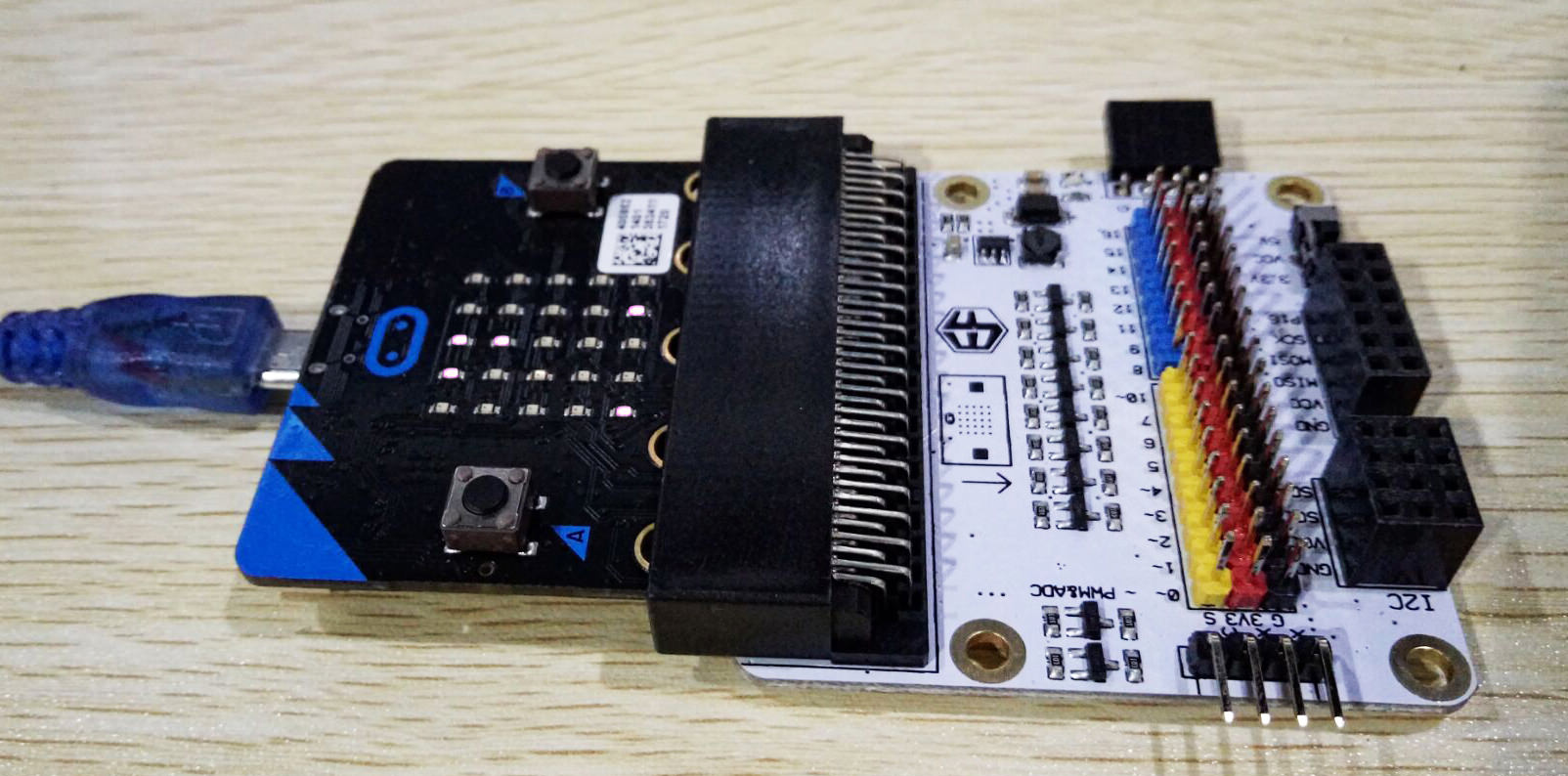 14.4.

Goals:#
---
Make a simple game with Micro:bit.

Learn advanced programming logic.

Experiment with sprites.