21.

case 18 Finger Dexterity#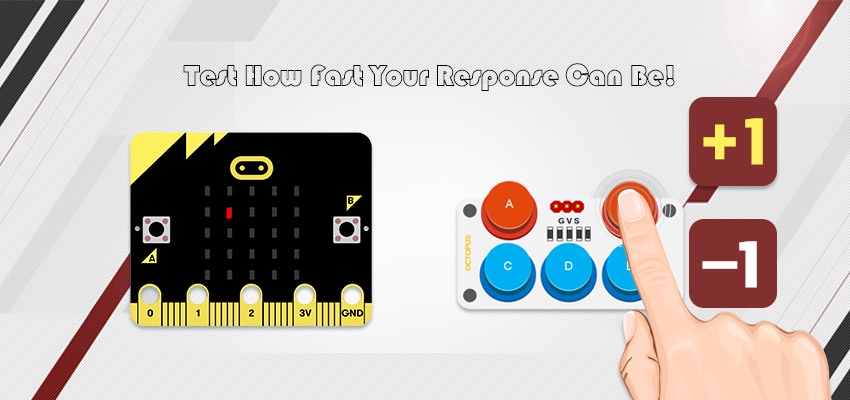 Are your psychomotor skills as bad as mine?
21.2.

Goals#
---
We are going to create a game where the player must click on a key (on the ADKeypad) that corresponds to the column on which a random LED lights up (A for the first column and E for the last). The pace at which the LED lights up gets quicker and quicker as the game goes on. You'll learn how to:
use an ADKeypad with the micro:bit.

use functions recursively.

use while loops.

improve your finger dexterity!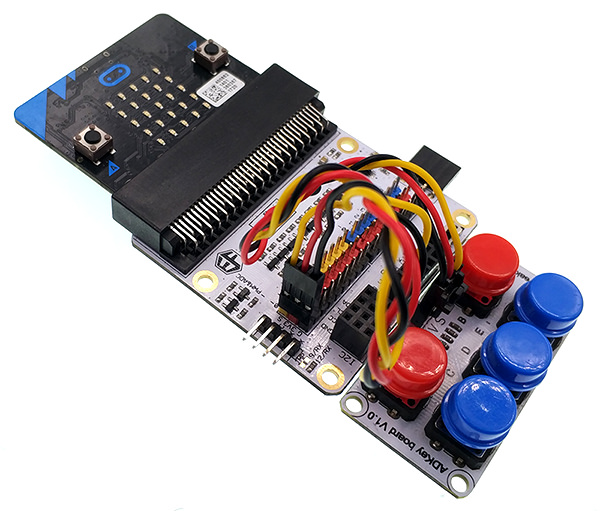 21.3.

Materials and Pre-requisites#
---
1 x BBC micro:bit

1 x Micro USB cable

1 x F-F Jumper Wires

1 x ADKeypad Or ElecFreaks Micro:bit Tinker Kit (contains all components in the above.)
You also need some experience about if-else statements, variables etc.