4.

case 02 Smart Light#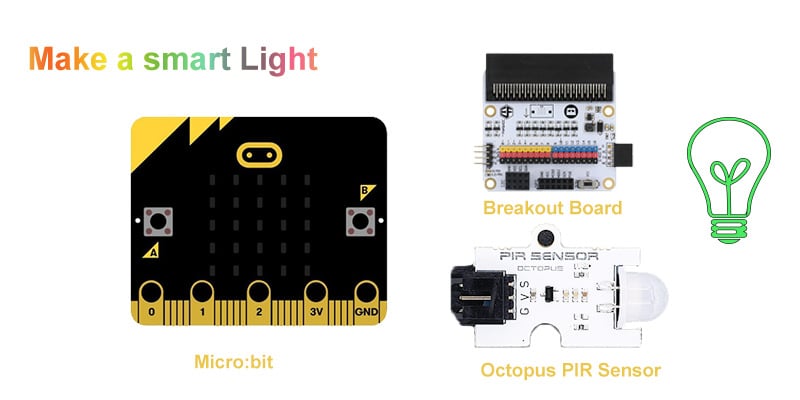 In this project, we are going to create a smart light with ElecFreaks Micro:bit Tinker Kit. It will use Octopus PIR Sensor and LED light. When there is someone in the room and detected, the LED will light up.
4.1.

Goals#
---
Make something with Octopus PIR sensor.

Make something which is easily to be used in real life.
4.2.

Materials:#
---
1 x BBC micro:bit

1 x Micro USB cable

1 x Breakout board

1 X Octopus PIR sensor Brick

1 x Octopus 5mm LED Brick OBLED - Red