3.

case 01 Light Controller#
3.1.

Our Goal#

Use basic kit to control light.
3.3.

Background Knowledge#
3.4.

Hardware Connection#

Connect the crash sensor to P1 port on basic:bit, connect an LED module to P2 and connect a potentiometer module to P0, just like the picture showed below.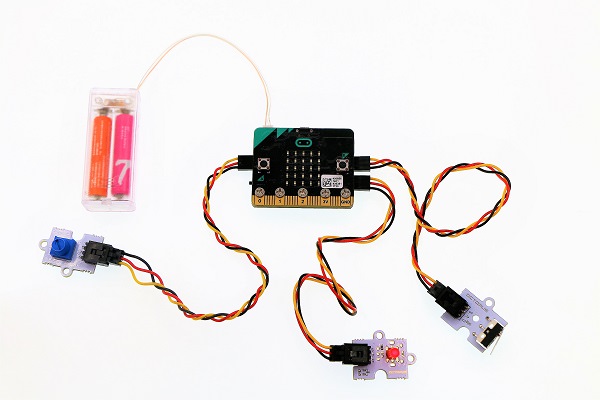 Note: The switch on basic:bit must be shifted to P0 end, or the buzzer onboard will be connected to P0 port.
3.7.

Result#

Press the crash sensor for once, the LED module is turned on; press again, then it is turned off. When the LED is turned on, we can adjust the brightness of LED by rotating the knob on the potentiometer.
3.8.

Think#

Why we need to delay time and debounce ?