Case 11-The Never Lost Directions XGO
15.

Case 11-The Never Lost Directions XGO#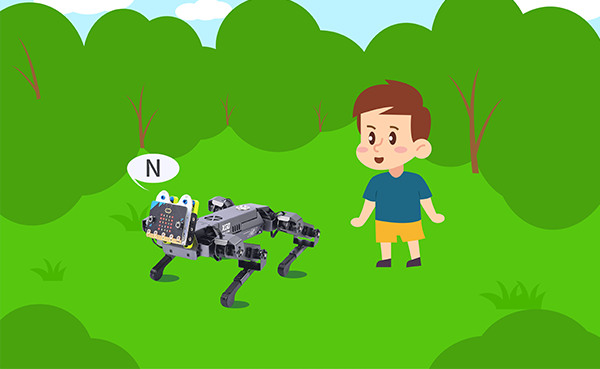 15.1.

Introduction#

Hi guys, when we get lost in some unfamiliar places, the XGO can guide us with the correct routine if you've learnt this project, let's see how it works in this project!
15.2.

Quick to Start#
---
Working Principle#
The micro:bit has a compass sensor which is used to measure magnetic fields. It senses the earth's magnetic field, and you can use it as a compass.

When using the micro:bit compass for the first time, it must be calibrated. A small game will appear on the screen where you have to tilt the micro:bit to light up each LED and it will be ready to use.
Hardware Connections#
---
Connect the micro:bit with the computer through the USB cable. I believe you are already very skilled.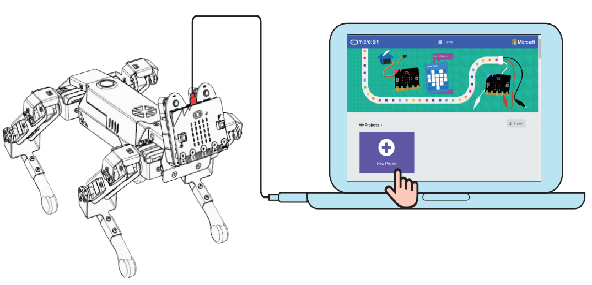 15.3.

MakeCode Programming#
---