32.

MQ3 Gas Sensor(EF05032)#
32.1.

Introduction#

The MQ3 Gas sensor is tin dioxide (SnO2), which has a low conductivity in clean air. While the sensor being put in an environment that exists the alcohol vapor, the electrical conductivity of the sensor increases as the concentration of alcohol gas in the air increases.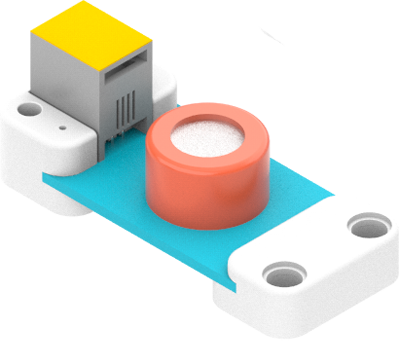 32.3.

Characteristic#

Designed in RJ11 connections, easy to plug.
32.4.

Specification#
| Item | Parameter |
| --- | --- |
| SKU | EF05032 |
| Connection | RJ11 |
| Type of Connection | Analog output |
| Working Voltage | 3.3V |
32.5.

Outlook#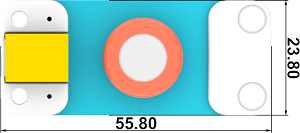 32.6.

Quick to Start#
32.6.1.

Materials Required and Diagram#

Connect the MQ3 Gas sensor to J1 port and the OLED to the IIC port in the Nezha expansion board as the picture shows.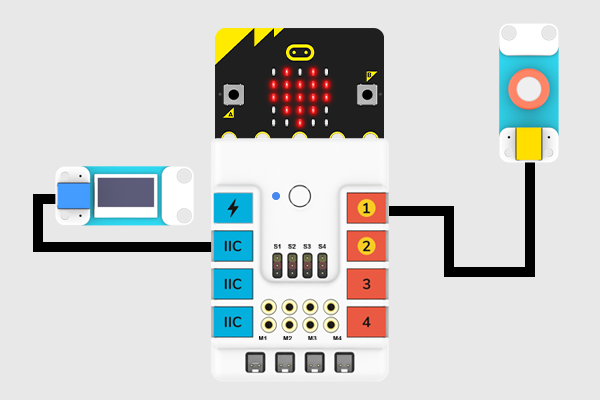 Note: A preheating for 3 minutes after powering on is required before using.
32.7.

MakeCode Programming#
32.8.

Python Programming#