Case 05: Find the Bigger Face
1.7.

Case 05: Find the Bigger Face#
1.7.1.

Purpose#

To make the AI Lens be able to recognize the face and display the width of the face on the OLED module.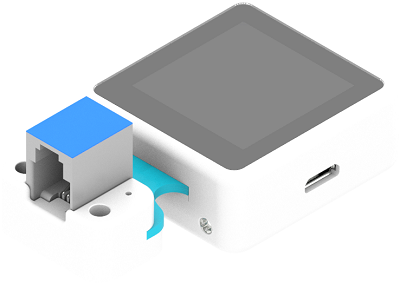 1.7.2.

Products Link#

ELECFREAKS Nezha Breakout Board
Materials Required and Connection Diagram#
Connect the AI Lens and the OLED display to the IIC ports on Nezha expansion board.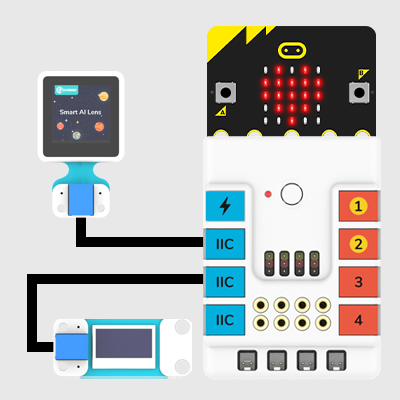 1.7.3.

MakeCode Programming#